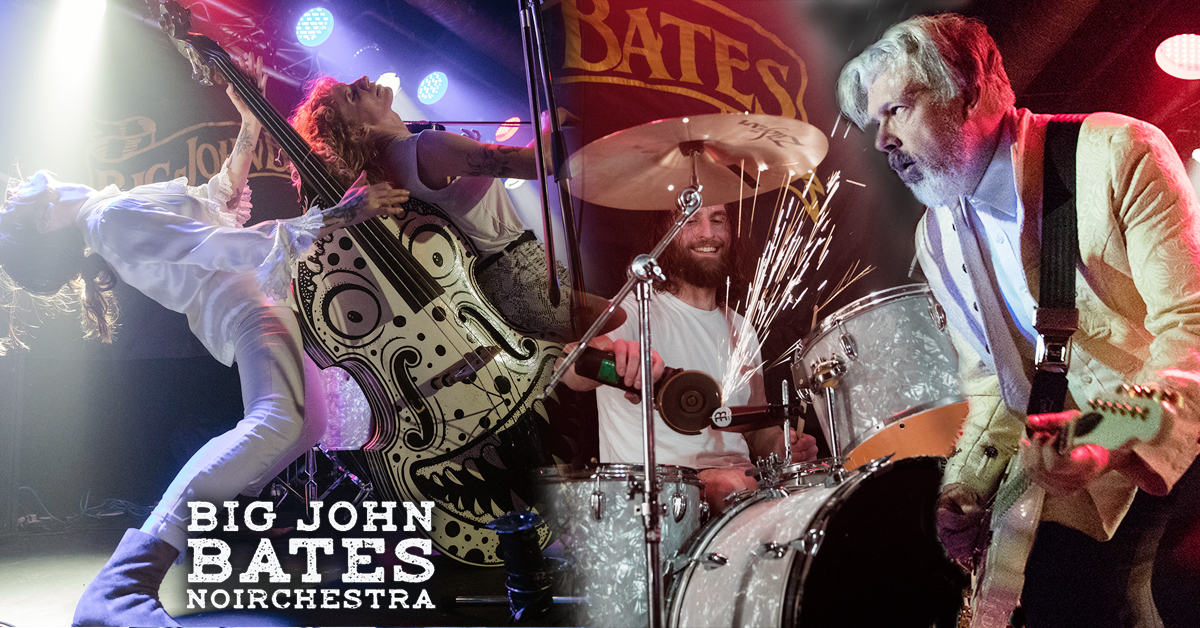 BIG JOHN BATES NOIRCHESTRA
Is this Chamber-Punk? At least it's more than Rock'n'Roll, More than Metal, more than Post-Rock, more than Rustic-Punk and AmericanaNoir.
This band is it's own class!
If you never had the chance to see this band on stage, you've probably heard about their amazing live performance. They are a group that has succeeded in finding exciting ways to avoid the mainstream of – what we call – rock'n'roll. They throw "Post-Rock and Symphonic Punk into Americana Noir" to end up with the unique style of the "Big John Bates Noirchestra"
Their latest album "Skinners Cage" was released in 2019 – definetely an album full of surprises.
The LP cover concept (an original oil painting from Santiago Caruso) reflects the band's vision of social media as a virtual Skinner's Box, a direct feed to the human brain….
…Drums, Bass, Violin were recorded at MonkeeCage Studios on the waterfront in Wilhelmshaven / Northern Germany. Across the room Ty-Ty pounded his spirits into a drumset the band was gifted from legendary German band Trio. All other recorded on board of John's Boat the Caleuche in Vancouver/Canada
They've played more than 1600 live shows around the globe, released seven albums, various singles, appeared in TV shows, movies, etc, etc…
Vocalist and legendary Gretsch guitar-slinger JOHN BATES (who started his carrer as singer of trash metal legends ANIHILATOR ) shares songwriting and singing with upright bass player / vocalist BRANDY BONES, who is infamous for gymnastic-style stunts with her huge Höfner bass.
Both John and Brandy are pushed to the edge by Ty Ty the Saviour, who definitely knows how to treat the drums, as well as a huge timpani.
And last but not least thee wonderful RequEMILY with her amazing violin that provides much more sounds than you can be aware of.
Please read the full pressInfo/biography in our "Download" section!