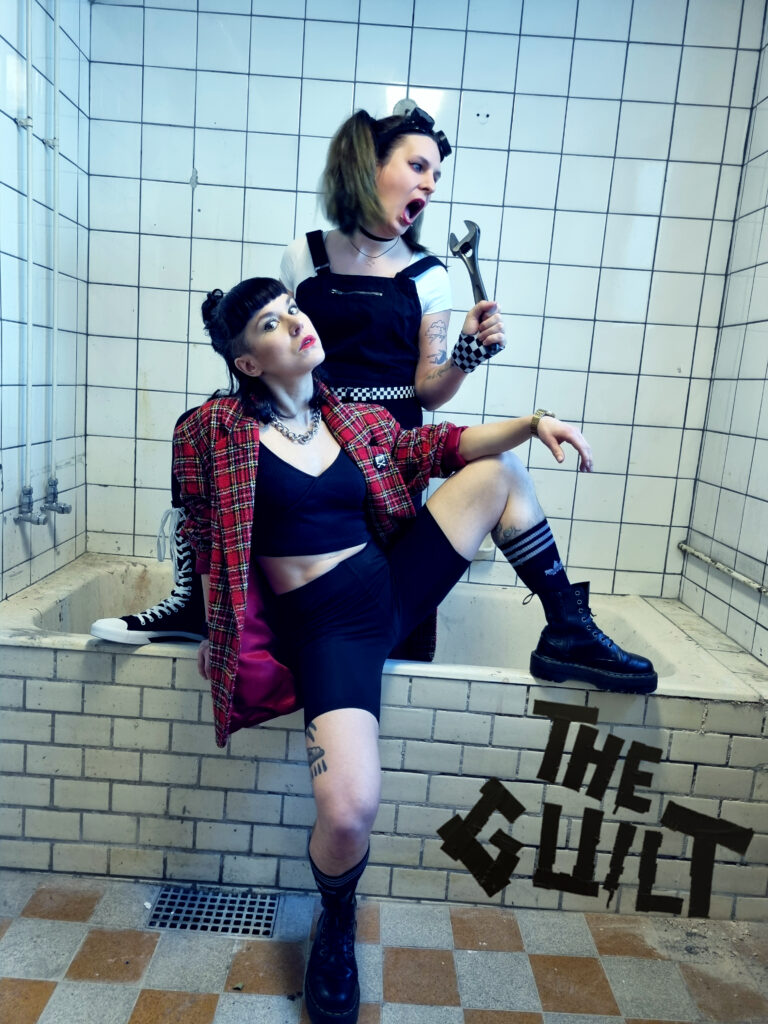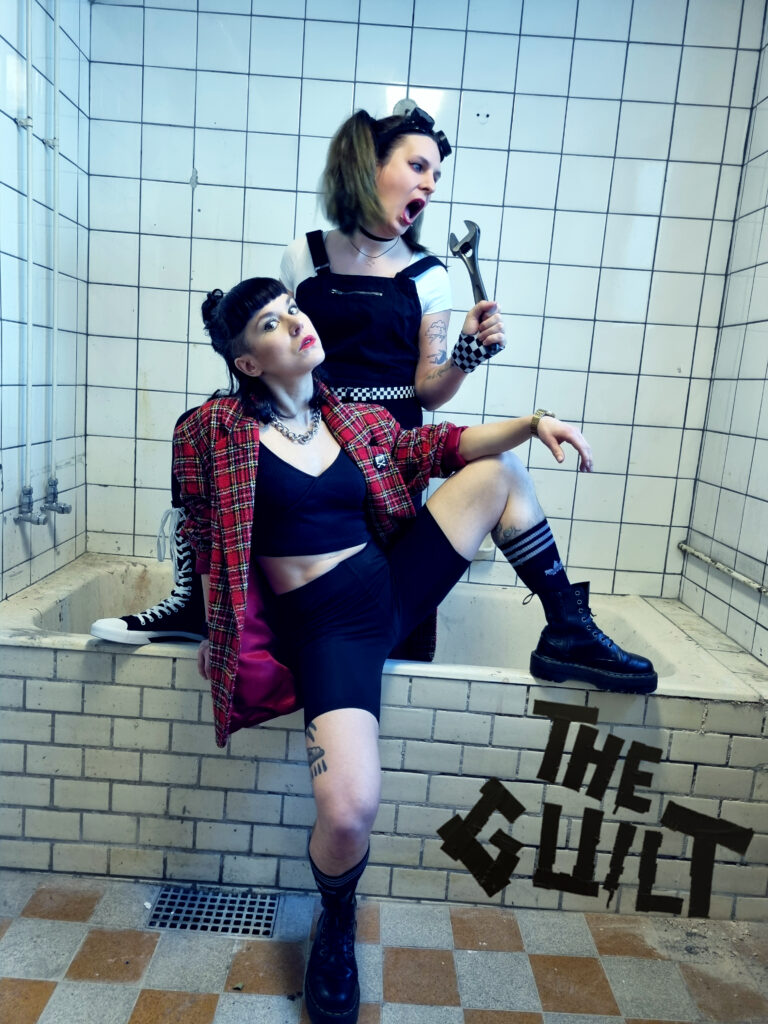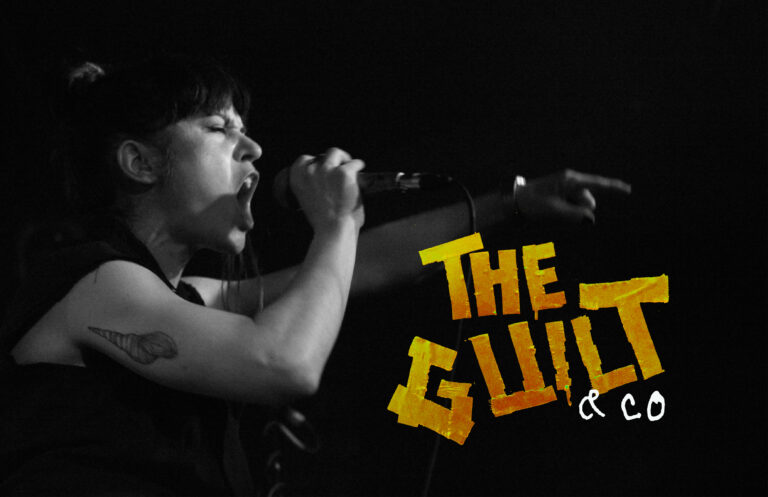 Welcome to the brutal electro punk disco to dance to the revolution!
THE GUILT are the sharpest tool in the shed.
Extremely driving beats, cutting guitar sounds and Singer Emma, who presents a sports acrobatics on stage, that makes you sore muscles just by watching.
Danceable songs with aggressive, digital beats and rousing stage performance. Call it aerobic lazerpunk action, death Disco, Electroclash, Body-Punk – The Guilt can be classified as you want. But one thing is certain: You will sweat profusely as soon as the hammering out the first beats.
"It is very angry and stupid, super danceable, full of hate"
Anyone who has already experienced The Guilt on stage knows this statement is true.
On the new album "New Knifes" evolved the previous Guilt sound into an even weirder, hectic kind of electropunk. More beats and synthesizers, but also more melodies and more space for fun.
"We sharpened the thing". says Emma Anitchka (vocals, machines, knives).
..songs about the job, about yeast infections, about how to use new knives, power and revenge. That means it's about serious life issues.
The Guilt toured with their breakneck live shows across Europe under the motto – "If I can't dance, then that's it not my revolution".
Now, in 2022 The Guilt returns with a NEW line-up: As always, Emma Anitchka embodies the complete front program of the Band that sets the brutal tone for this small and angry band. A new feature of the year 2022 is guitarist/bassist Catnip Lizzy (formerly active in Sweden with Ragata and Arre Arra!). Lizzy is known for acting an unpredictable tornado on stage…
Check this out www.theguilt.se  Follow them on Facebook and Instagram