VELVET ATTACK are a 60's based indie-rock-group from Dortmund/Germany formed in November 2018 to play velvet popsike melodies boosted by prog/kraut educated guitar attacks.
The five boys have been part of different musical projects (Jelly Planet, Damo Suzuki Band, Astra Kid, The Cheeks), which is reflected in their multi-layered, refined sound.
'(She's A) Human Doll' is their very first release, an incredible 7′ limited to 300 copies only. The melodic title song is an absolutely infectious, catchy tune with a strong beat and rocking guitar that display singer Kono's cool vocals, emphasised by harmonic background vocals.
The B-side 'Dr. Jesus Gonzalez' sounds, however no less exciting – beautiful, psychedelic guitars and dreamy vocal harmonies mark a brilliant flipside to the hit-like title-song.
These boys just nail that perfect late 60's British freakbeat-sound and transfer it right into today's year!

VELVET ATTACK debut album "Visions From Inner Space" was released in October 2022 on Soundflat Records (Vinyl + Digital)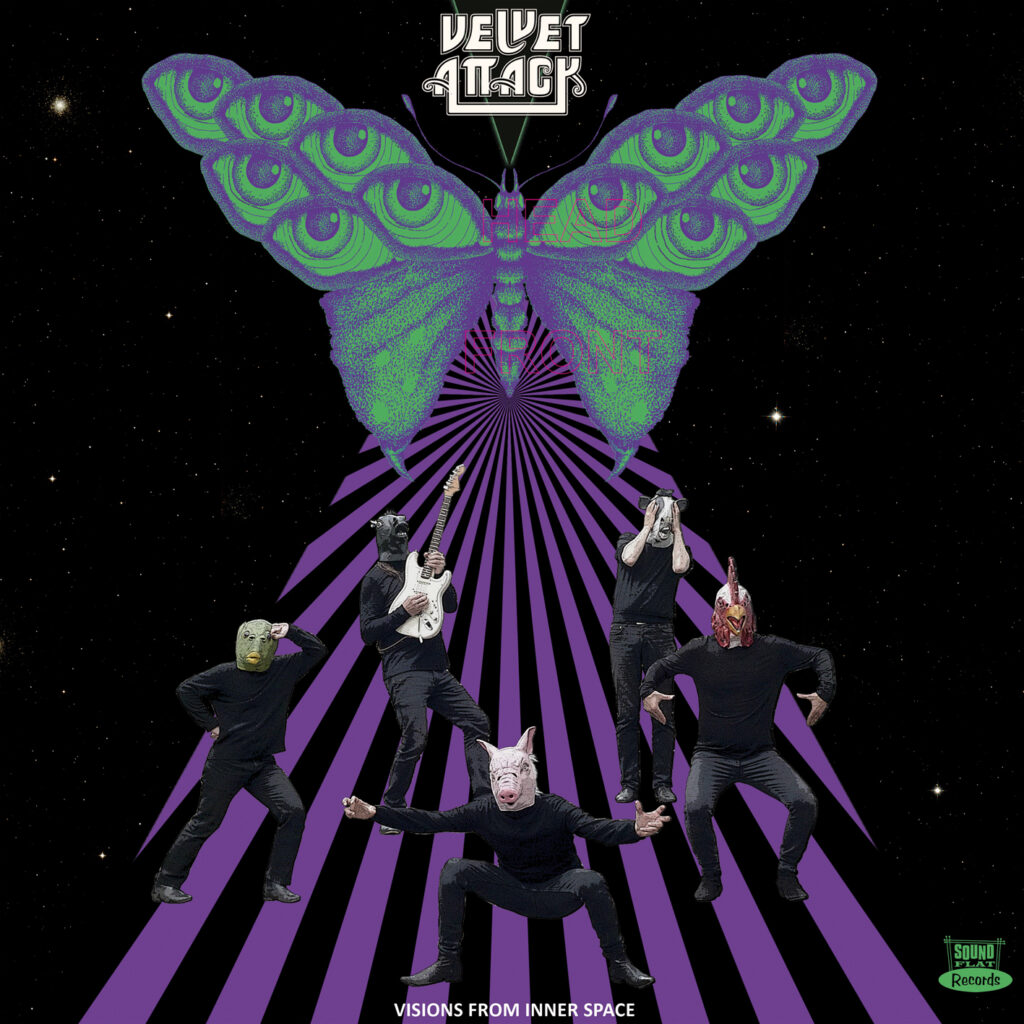 Lineup:
Kono Leadvocals, Backing Vocals
Pele Götzer Backing Vocals, Bass
Alex Schönert Backing Vocals, Guitars
Remco Reents Drums
Chris Riza Backing Vocals, Leadvocals, Guitars
Follow VELVET ATTACK on Facebook.
Check out SOUNDFLAT RECORDS for VELVET ATTACK releases and other hot stuff.